BLACK PANTHERS-Chippendales z USA. Piękni i Młodzi – Sala Dance
OPIS WYDARZENIA
Już w sobotę 23 września mamy mega niespodziankę dla naszych Pań! Na energicznej scenie wystąpią bowiem "Czarne Pantery", czyli jedni z najlepszych amerykańskich Chippendales-ów. Czegoś takiego naprawdę nie możecie przegapić! Tancerze zaprezentują się w specjalnych tematycznych pokazach, do udziału w których zaproszą również uczestniczki wybrane z publiczności. Szykuję się naprawdę gorąca i skandaliczna noc! …ale pamiętajcie, to co wydarzy się tej nocy w Energy 2000, … w Energy pozostanie! Oczywiście oprócz występu formacji Black Panthers przygotujemy dla naszych Pań wiele innych atrakcji i niespodzianek. Rozdamy markowe perfumy, ekskluzywną galanterię i kosmetyki oraz mnóstwo zaproszeń do salonów kosmetycznych, na solaria oraz do SPA, a także zaproszenia do parku rozrywki Energylandia.
To będzie, wielki, energiczny "Wieczór Panieński", którego na pewno nie zapomnicie!
No cóż… , dla Panów też mamy dobre wieści. Tam gdzie są perfumy, kosmetyki i galanteria… tam na pewno pojawią się także piękne kobiety:)
UWAGA! Tej nocy, na Sali Dance koncert zespołu: PIĘKNI I MŁODZI !!!
Partnerzy Imprezy:
Gawor – producent najmodniejszych torebek
Radocza Park – Hotel Active & SPA
Paese Cosmetics || Beauty Line || 4fit || Cinema City Poland
Uwaga!, na wejściu dla wszystkich Pań lampka szampana, a dla Panów powitalny shot!
Serdecznie zapraszamy!
Sala Główna: Thomas, Don Pablo & Daniels
Sala Dance: De Sebastiano & Matt G
Sala VIP: Teef
Sala TOP R'n'B: Skrzypa
Bilet: 20 PLN | Wiek:+18 lat | Start: 21:00
PROMOCJA URODZINOWA i PANIEŃSKO – KAWALERSKA – AKTYWNA! Więcej info w naszym FAQ.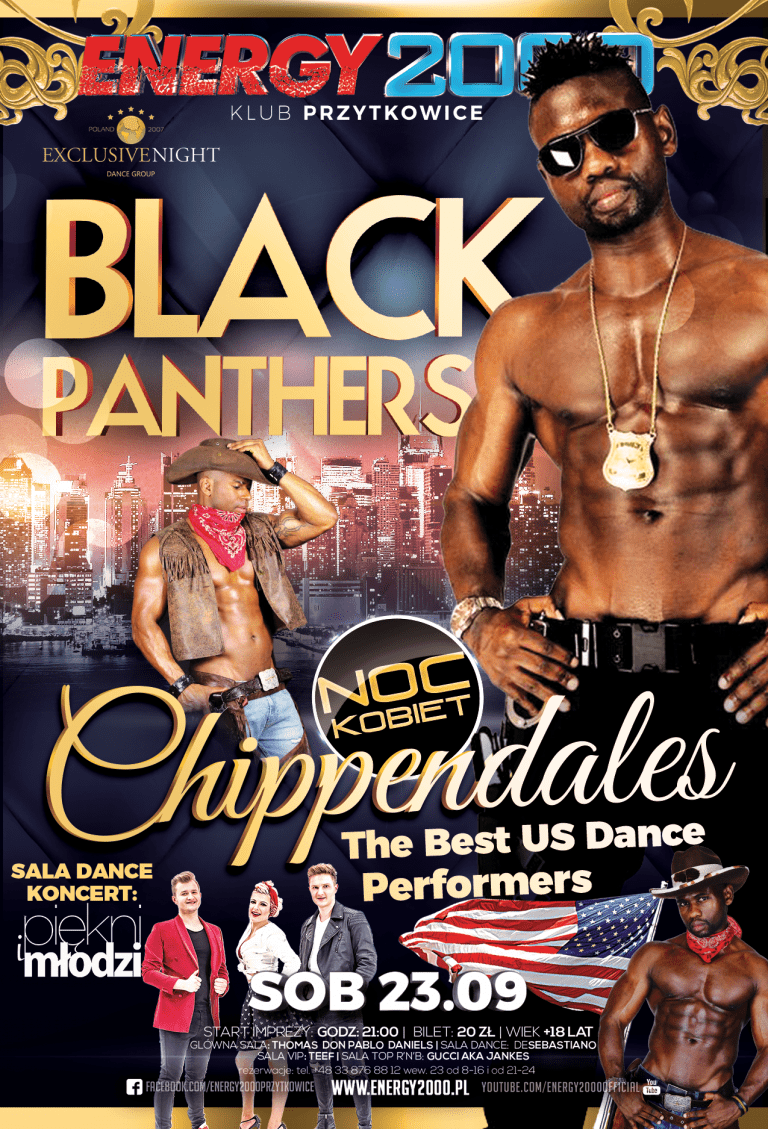 ---
Zobacz Galerię z Imprezy