O Klubie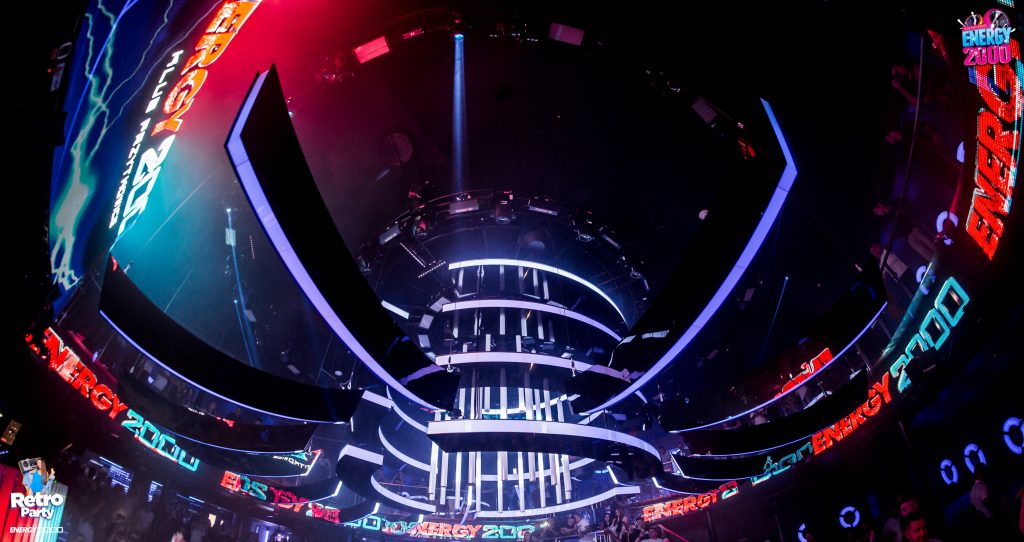 Energy 2000 to jedno z największych i najnowocześniejszych centrów rozrywkowych w Polsce. Klub znajduje się w miejscowości Przytkowice, oddalonej zaledwie 25 km od najczęściej odwiedzanego miasta Polski – Krakowa. Jesteśmy do Waszej dyspozycji, w każdy piątek i sobotę (także w niektóre święta) od godz. 21:00, oferując zróżnicowane pod względem muzycznym i tematycznym imprezy rozrywkowe, urozmaicone dodatkowymi atrakcjami, takimi jak: koncerty znanych dj-ów i grup muzycznych, konkursy, akcje promocyjne itp. Już od ponad 30 lat stanowimy prawdziwą kolebkę polskiego clubbingu i wyznaczamy muzyczne trendy oraz kreujemy najmodniejsze imprezy tematyczne, takie jak Retro Party, Kings Of Hardstyle, Retromania, Single Party, Ladies Night, Stickers Night, Vixomania i wiele, wiele innych.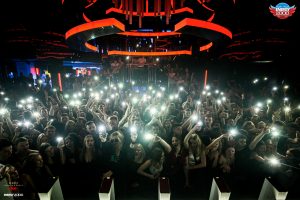 W ciągu 30 lat naszej działalności gościliśmy setki największych gwiazd światowej i krajowej sceny klubowej, między innymi: ATB, Showtek, W & W, Cosmic Gate, Westbam, Benny Benassi, TJR, Timmy Trumpet, Ummet Ozcan, R3hab, Bassjackers, Juicy M, Dj Antoine, Mike Candys, Remady i Manu-L, Headhunterz, Brennan Heart i wielu, wielu innych. Energy 2000 wielokrotnie było doceniane przez różne stacje telewizyjne, które często realizowały swoje produkcje właśnie w naszym klubie. Blisko współpracujemy z telewizją TVN, która nakręciła w Energy 2000 wiele programów, między innymi: "Drogę Do Gwiazd", "Dla Ciebie Wszystko", "Sextet". Często swoje produkcje realizują u nas telewizje muzyczne, MTV czy Eska TV.
W naszym klubie odbyły się Mistrzostwa Europy Dj oraz wiele innych znaczących klubowych eventów. Jako pierwsi w Polsce rozpoczęliśmy transmisje "na żywo" z wszystkich odbywających się w naszym klubie imprez. Na początku, tylko w eterze, na falach znanego krakowskiego radia Alfa, później w największym polskim radiu internetowym "Radioparty", również jako pionierzy, dzięki współpracy z "Lokalik.tv" uruchomiliśmy pierwsze w Polsce internetowe transmisje video "on line".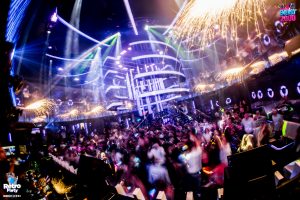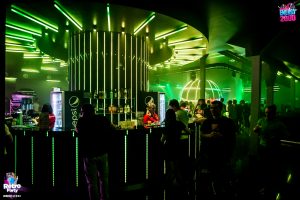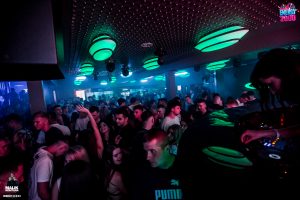 Nasza historia rozpoczyna się w roku 1991, kiedy klub znany był jeszcze pod nazwą "Holiday Disco" i składał się zaledwie z jednej sali tanecznej oraz baru. Choć początki były bardzo skromne, to jednak już na starcie wyznaczyliśmy sobie pewne cele, które do tej pory stanowią motto Energy 2000 – bezpieczeństwo, gwarancja dobrej zabawy i 100% zadowolenie naszych klientów, to właśnie fundamenty, na których postanowiliśmy zbudować renomę i popularność naszego klubu. Wszystkie nasze działania, począwszy od postawienia pierwszych fundamentów, a skończywszy na ostatnich modernizacjach służą właśnie realizacji tych celów. Wielokrotnie przebudowywany klub Energy 2000 istnieje już od 29 lat, co stanowi prawdziwy ewenement w branży rozrywkowej. Średnio co trzy lata następuje modernizacja klubu, obejmująca nie tylko wyposażenie i wystrój, ale również zmiany w strukturze budynku, oraz jego rozbudowę. Każdy kolejny etap naszego rozwoju, to spektakularne, wprost ewolucyjne zmiany, które w dużym stopniu rzutują nie tylko na popularność klubu, ale także na jego funkcjonalne i techniczne działanie. Aktualnie klub posiada 3 poziomy, 5 barów oraz 3 sale, z których każda posiada własny parkiet taneczny oferujący inny klimat muzyczny. Wszystkie sale posiadają także zróżnicowany design i wystrój. Zawsze staramy się dać naszym klientom, to co najlepsze, a osiągnąć to możemy tylko dzięki współpracy z najlepszymi na rynku firmami, zajmującymi się projektowaniem, planowaniem i wyposażaniem klubów. Właśnie dlatego wszystkie nasze projekty modernizacji zostały zrealizowane przy pomocy takich firm jak: LightUp, Wise Clubs, Grupa Design,  Jupiter-Tech, Archi-pro, Mediam, Studio-Pro, Modus.
Energy 2000 zawsze stara się wyznaczać nowe trendy i standardy w branży dyskotekowej i dzięki temu jako jedyny klub w Polsce zostaliśmy opisani na łamach światowej sławy pisma branżowego "Mondo". Dowodem naszego zaangażowania, w jakość świadczonych przez nas usług może być również fakt, że od ponad dekady klub Energy 2000 zajmuje pierwsze miejsce w prestiżowym rankingu polskich klubów – portalu FTB oraz jako jedyny klub w Polsce i jeden z nielicznych na świecie posiadamy najwyższy certyfikat jakości ISO 9001. Jeśli chodzi o rozwój naszego klubu, to Energy 2000 nie powiedziało jeszcze ostatniego słowa. Pragniemy rozwijać się dalej, dążąc do doskonałości, a wszystko to by sprostać wymaganiom naszych klientów, w trosce o ich zadowolenie i satysfakcję. Pragniemy aby Energy 2000 kojarzyło się wszystkim z najlepszą klubową imprezą, na najwyższym światowym poziomie. Serdecznie zapraszamy!