KINGS of Hardstyle pres. ZANY
OPIS WYDARZENIA
W piątek 22 września wszystkich fanów szybkich i mocnych kików, w tempie 150 BPM, zapraszamy na kolejną już edycję naszej kultowej imprezy – KINGS OF HARDSTYLE. Za energiczną konsoletą, już po raz kolejny, stanie jedna z największych legend tego gatunku – jedyny i niepowtarzalny ZANY. Jego przepełniny charyzmą dj set to prawdziwy hardstylowy spektakl w mistrzowskim wykonaniu. Występ gwiazdy zasaportują najlepsi polscy dj: Driver, Soundfighterz, Resq i Raw Invader. Oprócz potężnej dawki energii w czystej hardstylowej formie, czeka na Was jak zwykle inwazja energicznych gadżetów: koszulek, smyczek, opasek i Energy Mixów, a także zaproszenia na imprezy oraz wlotki do parku rozrywki Energylandia oraz moc atrakcji i niespodzianek.
Zagrają: Main Stage: Thomas | Don Pablo & Daniels || Sala Dance: DeSebastiano & Teef
Wiek: +16 lat | Start: 21:00 I Bilet: 10 PLN
PROMOCJA / URODZINY/KAWALERSKIE/PANIEŃSKIE – AKTYWNA. Zasady promocji znajdziesz w naszym FAQ.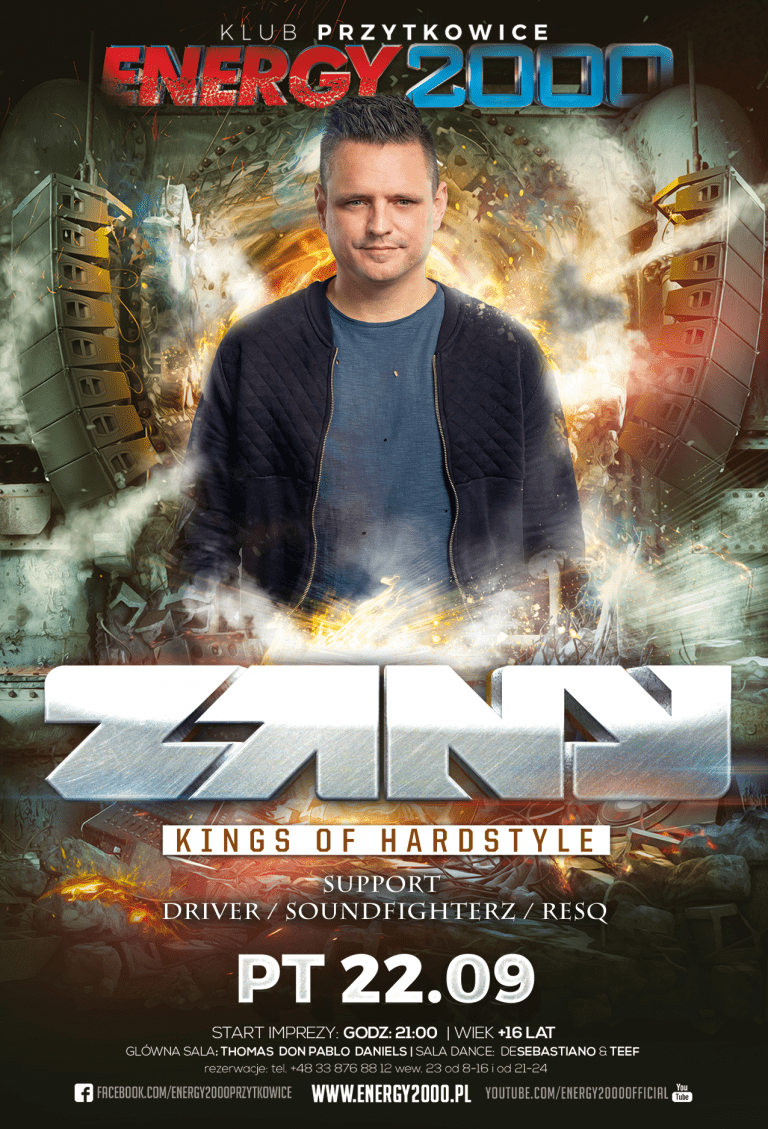 ---
Zobacz Galerię z Imprezy