KIZO ☆ Hip-Hop Night
OPIS WYDARZENIA
KIZO ☆ Hip-Hop Night
PT 04.02 ☆ ENERGY 2000 Przytkowice
Wiek: +16 lat | Start: 20:00 | Wstęp w dniu wydarzenia: 25 zł
W piątek 4 lutego zapraszamy do przytkowickiego Energy 2000 na kolejny wieczór z gwiazdą polskiego hip-hopu. Tym razem, po raz kolejny na Wasze specjalne życzenie, na energicznej scenie pojawi się niesamowity KIZO! Usłyszycie na żywo jego największe hity "DISNEY", "LUCKY PUNCH", "NASZE LATO" czy "POGO". Tego wydarzenia naprawdę nie możecie przegapić. Będzie się działo i to sporo… to pewne! Oczywiście oprócz eksplozji hip-hop-owych dźwięków, czeka na Was także moc innych atrakcji i niespodzianek! Uwaga! Wyjątkowo tej nocy nasz klub otwarty będzie już od godz. 20:00.
WEJŚCIÓWKI DOSTĘPNE ON LINE ORAZ W DNIU WYDARZENIA W KASIE KLUBU!
UWAGA! DO KAŻDEJ WEJŚCIÓWKI ON LINE PREZENT NIESPODZIANKA NA WEJŚCIU!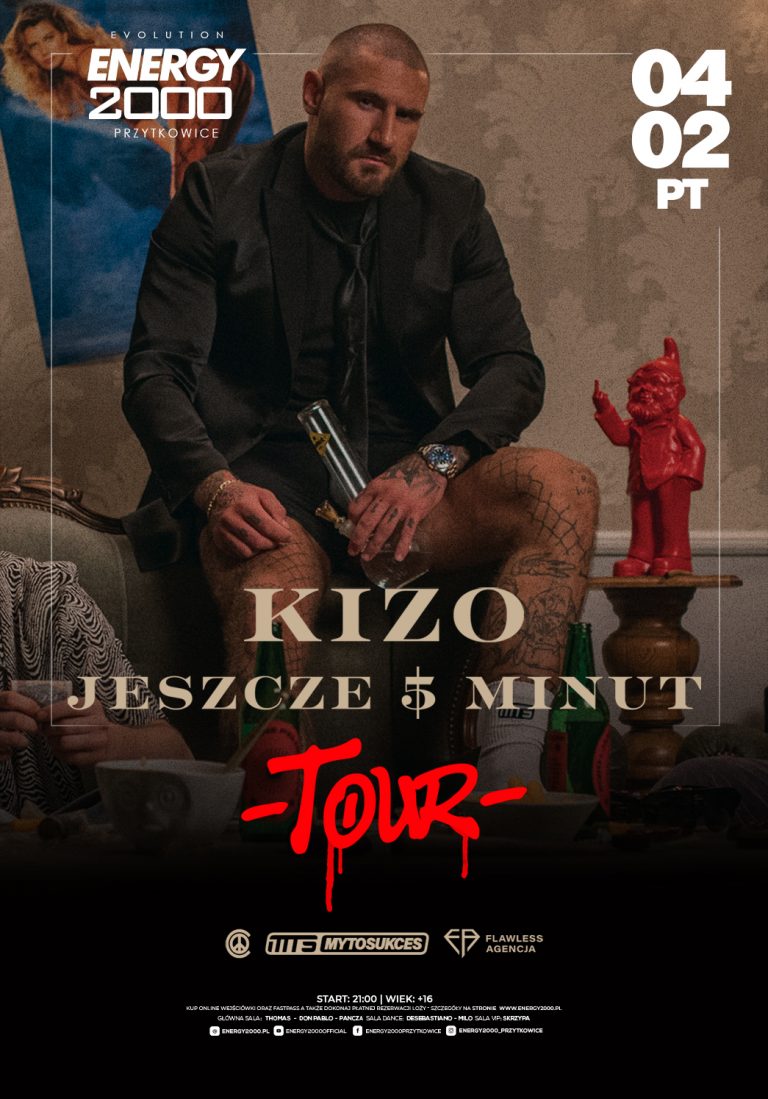 ---
Zobacz Galerię z Imprezy