Paluch ★ Hip-Hop Night
OPIS WYDARZENIA
PALUCH ★ HIP-HOP NIGHT
PT. 21.02.20 ★ ENERGY 2000 PRZYTKOWICE
W piątek 21 lutego zapraszamy do przytkowickiego Energy 2000, na kolejną imprezę z udziałem największych gwiazd polskiego hip -hopu. Na energicznej scenie pojawi się jedyny i niepowtarzalny PALUCH! Prawdziwa legenda polskiego rapu i założyciel lebelu B.O.R. Records, który przez lata swojej muzycznej kariery podbił serca milionów fanów! Płyty Palucha pokryły się platyną, a utwory zyskały miliony wyświetleń na YouTube. Czeka Was prawdziwa raperska uczta. Usłyszycie na żywo najnowsze utwory z ostatniego albumu "Czerwony Dywan" oraz największe hity z jego jakże bogatego dorobku. Tego wydarzenia naprawdę nie możecie przegapić. Będzie się działo i to sporo… to pewne!
Oczywiście oprócz eksplozji hip-hop-owych dźwięków, czeka na Was także moc innych atrakcji i niespodzianek: pokaz pirotechniki scenicznej, wystrzały konfetti, wyrzutnie ognia i co2, multilaser-show oraz inwazja naszych firmowych gadżetów: koszulek, specjalnych opasek i nowych Energy Mixów.
Bilety do 22.00 – 10zł, po 22.00 – 15 zł
Start: 21:00 | Wiek: +16
Zagrają dla Was nasi rezydenci:
Sala Główna: Thomas Don Pablo & Daniels
Sala Dance: De Sebastiano & Matt G
Sala VIP: Skrzypa
PROMOCJE / URODZINY/KAWALERSKIE/PANIEŃSKIE – NIEAKTYWNE! Zasady promocji znajdziesz w naszym FAQ.
Ilość promocji ograniczona.
Rezerwacja loży ON-LINE:
https://przytkowice.energy2000.pl/rezerwacje/
lub TELEFONICZNIE pod nr tel.:
33 876 88 12 wew.23 od pon. do pt. w godz. 8-16.
Serdecznie zapraszamy!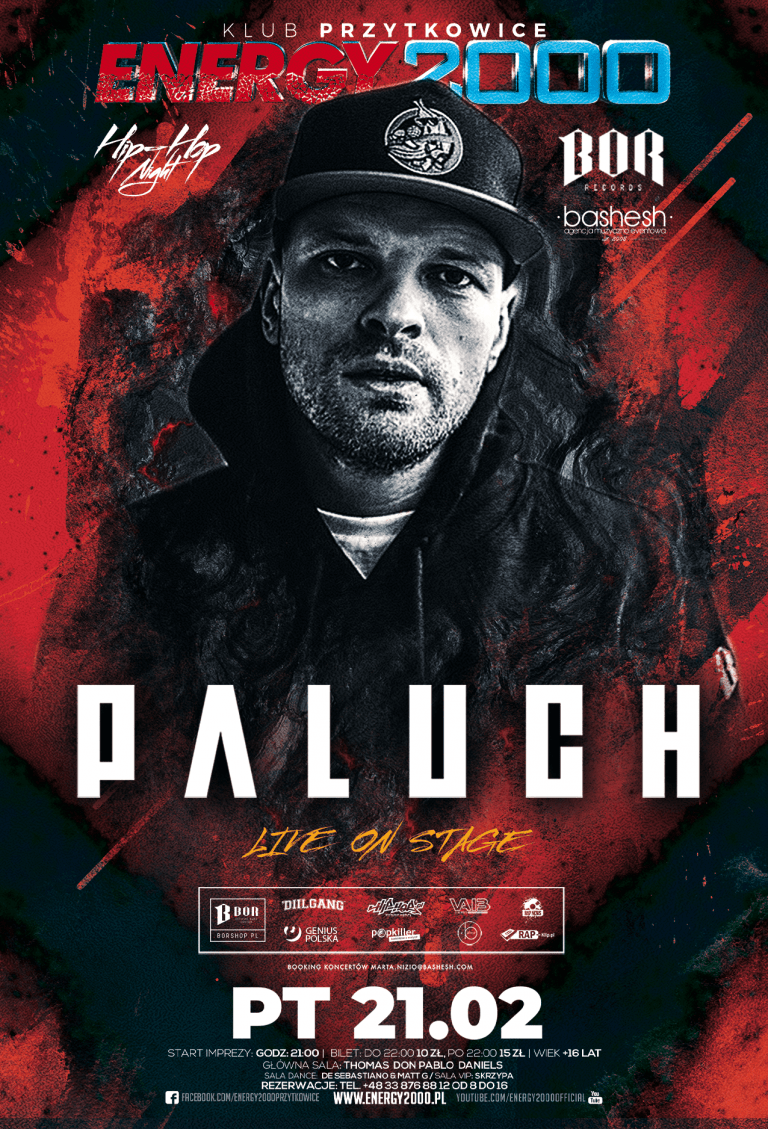 ---
Zobacz Galerię z Imprezy