RED CARPET ★ Poczuj Się Jak Gwiazda!
OPIS WYDARZENIA
RED CARPET – CZERWONY DYWAN!
⭐ Poczuj Się Jak Gwiazda! ⭐
Sob.05.05.2018
Już w sobotę 5 maja macie jedyną i niepowtarzalną okazję poczuć się jak prawdziwe hollywoodzkie super- gwiazdy filmowe lub jak sławni celebryci! Wejdźcie do naszego klubu po czerwonym dywanie, paparazzi zrobią Wam fotki, a piękne hostessy podadzą lampkę szampana na przywitanie. Macie ochotę na sesję fotograficzną w ekskluzywnej limuzynie z króliczkami playboya lub przystojnymi modelami, chcecie selfi ze sławnymi gwiazdami? …nie ma problemu! ….wszystko to znajdziecie w przytkowickim Energy 2000! Przejażdżki luksusowymi autami – BMW i8, Porsche Panamera oraz inwazja naprawdę wyjątkowych upominków od sponsorów i klubu Energy 2000. Markowe kosmetyki i perfumy oraz ekskluzywna biżuteria i najmodniejsza galanteria, to i o wiele, wiele więcej czeka na was tej wyjątkowej nocy w naszym klubie.
Jak zwykle w czasie sobotniej imprezy nie zabraknie także innych atrakcji i niespodzianek: pokazu pirotechniki scenicznej, wystrzałów konfetti, multilaser-show oraz inwazji energicznych gadżetów: koszulek, opasek i smyczek.
Wstęp: 20 PLN | Wiek +18 lat | Start 21:00
Zagrają dla Was nasi rezydenci:
Sala Główna: Thomas Don Pablo & Daniels
Sala Dance: De Sebastiano & Matt G
Sala VIP: Teef
Sala Top – R'n'B: Dj Skrzypa
PROMOCJE / URODZINY/KAWALERSKIE/PANIEŃSKIE – AKTYWNE!
Więcej info w naszym FAQ!
Rezerwacja loży: ON-LINE: Dla zarejestrowanych i po zalogowaniu na naszej stronie www., w zakładce: REZERWACJE lub TELEFONICZNIE pod nr. 33 876 88 12 wew.23 od pon. do pt. w godz. 8-16 i po 21-24.
Sobota (15:00 – 19:00) pod nr.tel. 609 539 580
Serdecznie zapraszamy!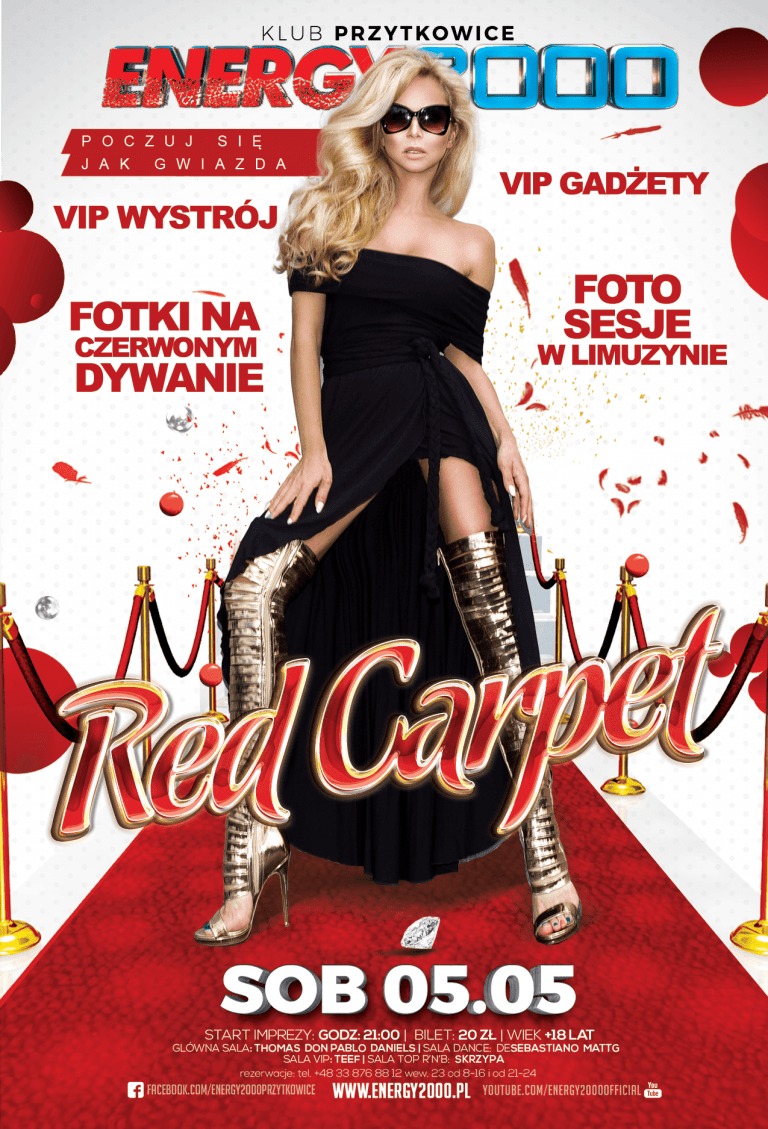 ---
Zobacz Galerię z Imprezy