YOUNG MULTI ★ Live On Stage
OPIS WYDARZENIA
YOUNG MULTI ★ LIVE ON STAGE
PT.10.08.2018 ★ ENERGY2000 PRZYTKOWICE
Zapraszamy już w piątek 10 sierpnia! Wtedy to na naszej scenie pojawi się mega-popularny artysta, raper i youtuber – YOUNG MULTI. Utwory MULTIEGO, takie jak "Plecak", "Pogba", czy "Kim Ty Jesteś" biją rekordy popularności i właśnie dzięki nim Michał w ekspresowym tempie zdobywa miliony fanów. Multi to prawdziwy wulkan hip-hopowej energii, a jego sceniczne występy przepełnione są charyzmą i pozytywnymi wibracjami, które doskonale potrafi przekazać swojej publiczności.
Oczywiście oprócz występu gwiazdy, czeka na Was także moc innych atrakcji i niespodzianek: pokaz pirotechniki scenicznej, wystrzały konfetti, wyrzutnie ognia i co2, multilaser-show oraz inwazja naszych firmowych gadżetów: koszulek, specjalnych opasek i nowych Energy Mixów oraz rozdawka zaproszeń do parku rozrywki Energylandia.
Zagrają: Main Stage: Thomas | Don Pablo & Daniels || Sala Dance: DeSebastiano & Matt G
Wiek: +16 lat | Start: 21:00
PROMOCJA / URODZINY/KAWALERSKIE/PANIEŃSKIE – AKTYWNA. Zasady promocji znajdziesz w naszym FAQ.
Rezerwacja loży: ON-LINE: Dla zarejestrowanych i po zalogowaniu na naszej stronie www, w zakładce: KLUB/REZERWACJE lub TELEFONICZNIE pod nr. 33 876 88 12 wew.23 od pon. do pt. w godz. 8-16 i po 21-24.Sobota (15:00 – 19:00) pod nr.tel. 609 539 580
Serdecznie zapraszamy!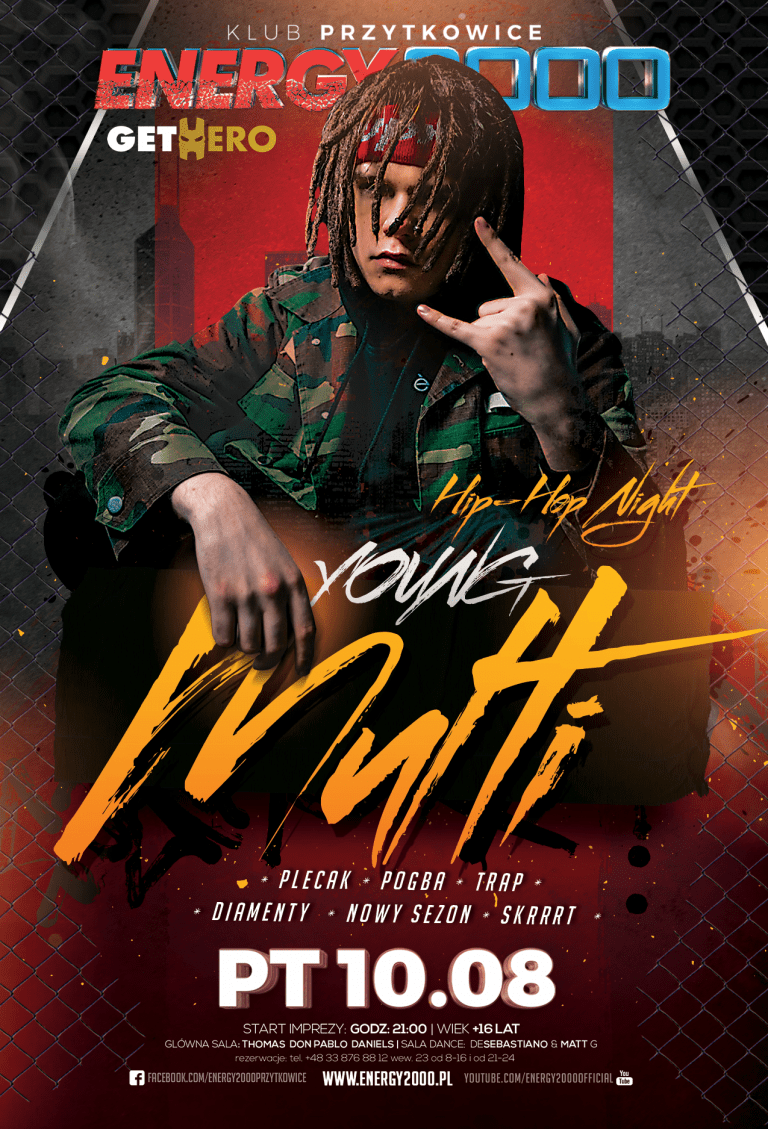 ---
Zobacz Galerię z Imprezy